Above 80€ free worldwide shipping
Login
Log in if you have an account
Register
By creating an account with our store, you will be able to move through the checkout process faster, store multiple addresses, view and track your orders in your account, and more.
Create an account
EcuaFina sponsors Antonio de Ulloa school in Puembo, Ecuador
29 Jun 2022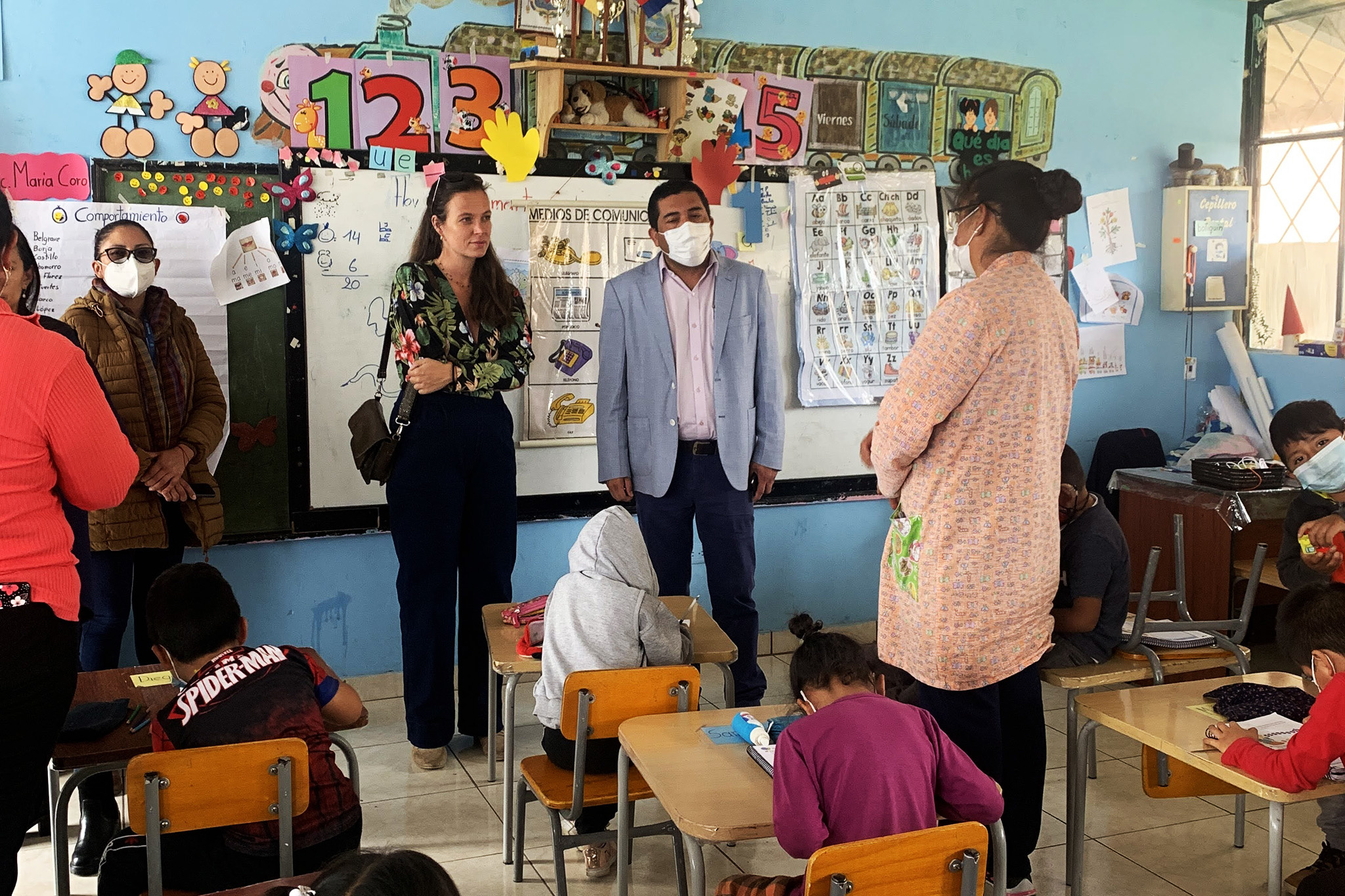 "If you want to change the country you live in, you should start by improving education," said Rebecca Braak, Founder of EcuaFina and Rebecca Adventure Travel, after she visited Antonio de Ulloa school, located in a small town near Quito, the capital of Ecuador.
"We have a caring responsibility to the community as a whole." Thus, Rebecca initiated a project and a commitment with this school and its community.
"We want to boost artisan and artistic initiatives that contribute to the development of handmade Ecuadorian products," explained Rebecca.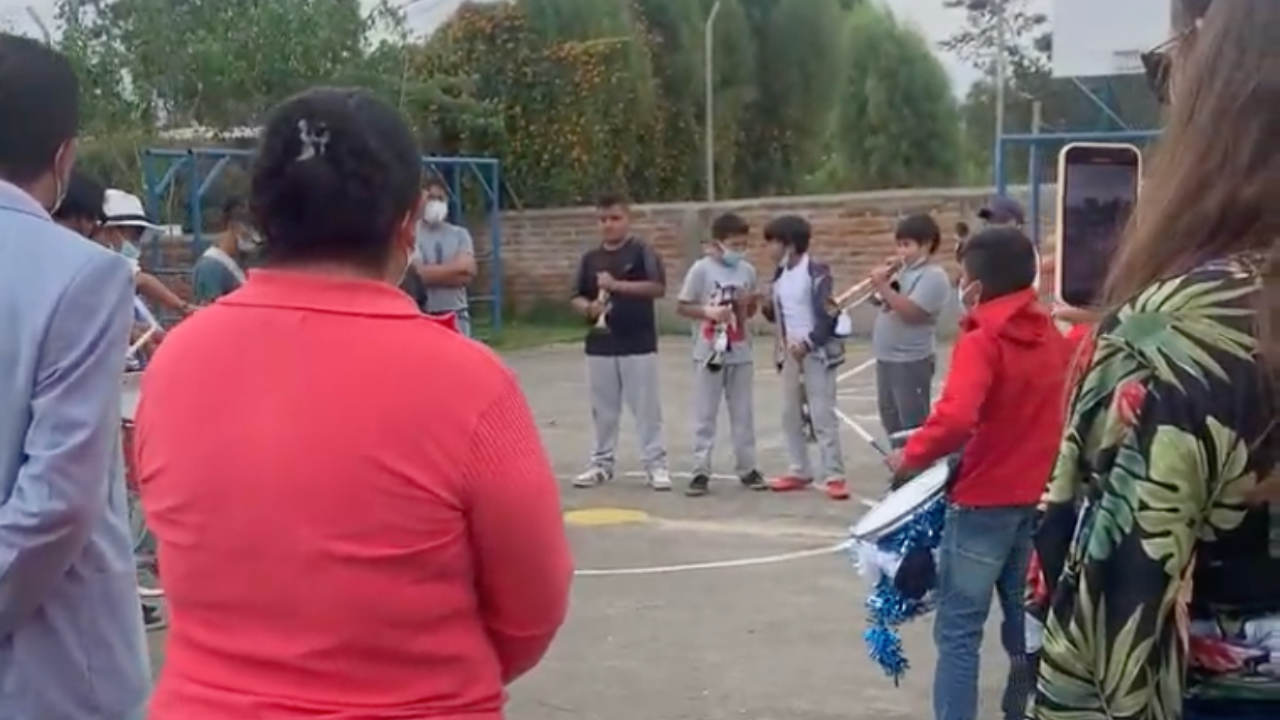 EcuaFina and Rebecca Adventure Travel work closely with local communities 
Antonio de Ulloa is a public school with almost 300 students, from ages 5 to 15 years old. The school faces new challenges because they depend completely on public funds to function. Therefore, EcuaFina plans to have an active role in the development of Antonio de Ulloa school and its community. Along with its responsible tourism partner Rebecca Adventure Travel, the objective is to contribute to the community by making its lives better. How? By working in a three-phase strategy that includes: 
Construction and re-powering of school's facilities 

Provision of technology, connectivity and donation of school supplies. 

Adequate alimentation for the students.

Comprehensive intervention, that includes pedagogical and community support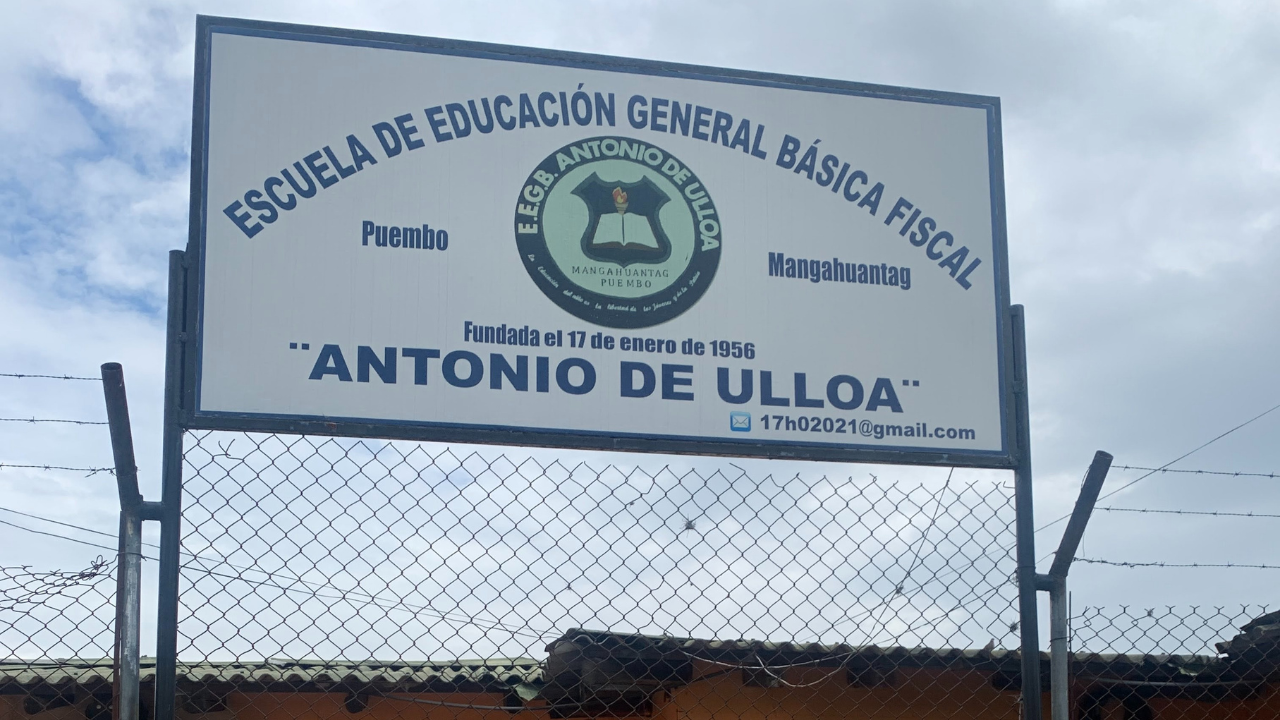 Give back to the community by contributing to educational initiatives
Covid-19 pandemic altered education worldwide. In 2020, the Ecuadorian government had to focus all its efforts on the health sector. Therefore the budget for public education was diminished by 3 billion dollars.
As a result, students, teachers, and administrators had to face perpetual changes: one week they had in person classes, and the next they had to learn how to use virtual education tools. Therefore, families came up with resilient projects that helped them overcome adversity. In this scenario, schools proved that they can be more than academic institutions. 
As a result, Antonio de Ulloa needs support from the private sector to cope with its infrastructure needs in order to become an invigorating space for the community of Puembo to thrive. 
How can EcuaFina and Rebecca Adventure Travel help Antonio de Ulloa school? 
They will contribute from the core knowledge of both companies: social responsibility and sustainable tourism. Therefore, the next steps for EcuaFina and Rebecca Adventure Travel are: 
Organise a minga

, or collective work: The team of both companies will help clean, paint, plant trees, clean the gutters, and change bulbs, among other works needed inside the school facilities. 

Start a crowdfunding campaign to raise money to restore the infrastructure of Antonio de Ulloa school before the new school year in September. It's needed: 
Repairing of roofs leaks

Restore of washroom facilities

Replacement of the electrical system

Maintenance of cisterns 

Change of floors

Placement of new pipes

Coordinate workshops with artisans so they teach technical and craft techniques for students and families.

Organise courses to teach the community about the trade of handmade products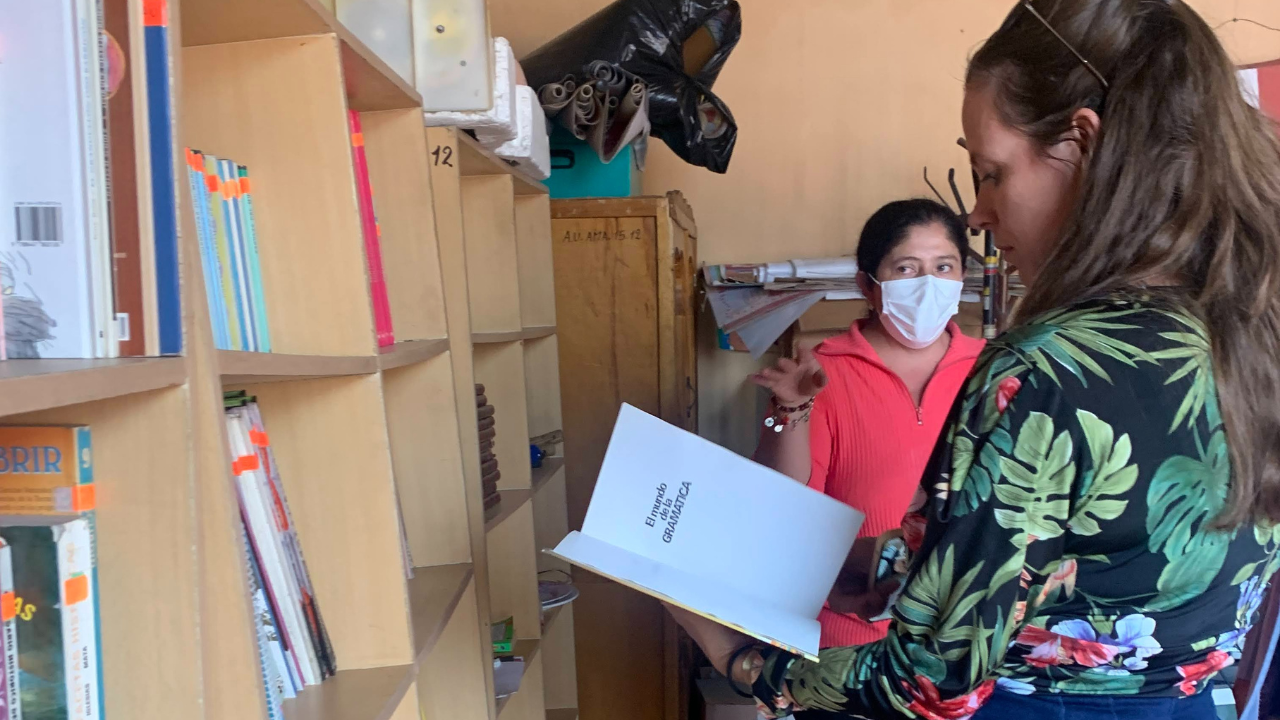 How can you help this community? 
Inspire tourists and responsible consumers to volunteer as English teachers for students and families at Antonio de Ulloa school. Courses can be given in the school facilities. 

Donate devices that you no longer use.

Donate to the crowdfunding, so the most urgent needs of the school can be arranged. 

Spread the word, know about all Ecuadorian beauty more people will visit and help will get to the community.
Remember that when you buy a handmade product from EcuaFina you become a responsible buyer that supports local communities in Ecuador. EcuaFina works directly with indigenous artisans from the middle of the world.
You can do your part and support education in Ecuador by choosing sustainable handmade products! EcuaFina and Rebecca Adventure Travel lead sustainable practices that directly impact communities and the environment.
Every time you buy a product form EcuaFina, you're supporting the improvement in this school and Ecuadorian artisans' lives. Thanks in advance for your support!