Above 80€ free worldwide shipping
Login
Log in if you have an account
Register
By creating an account with our store, you will be able to move through the checkout process faster, store multiple addresses, view and track your orders in your account, and more.
Create an account
How do you remove wrinkles from a woolen product?
31 May 2022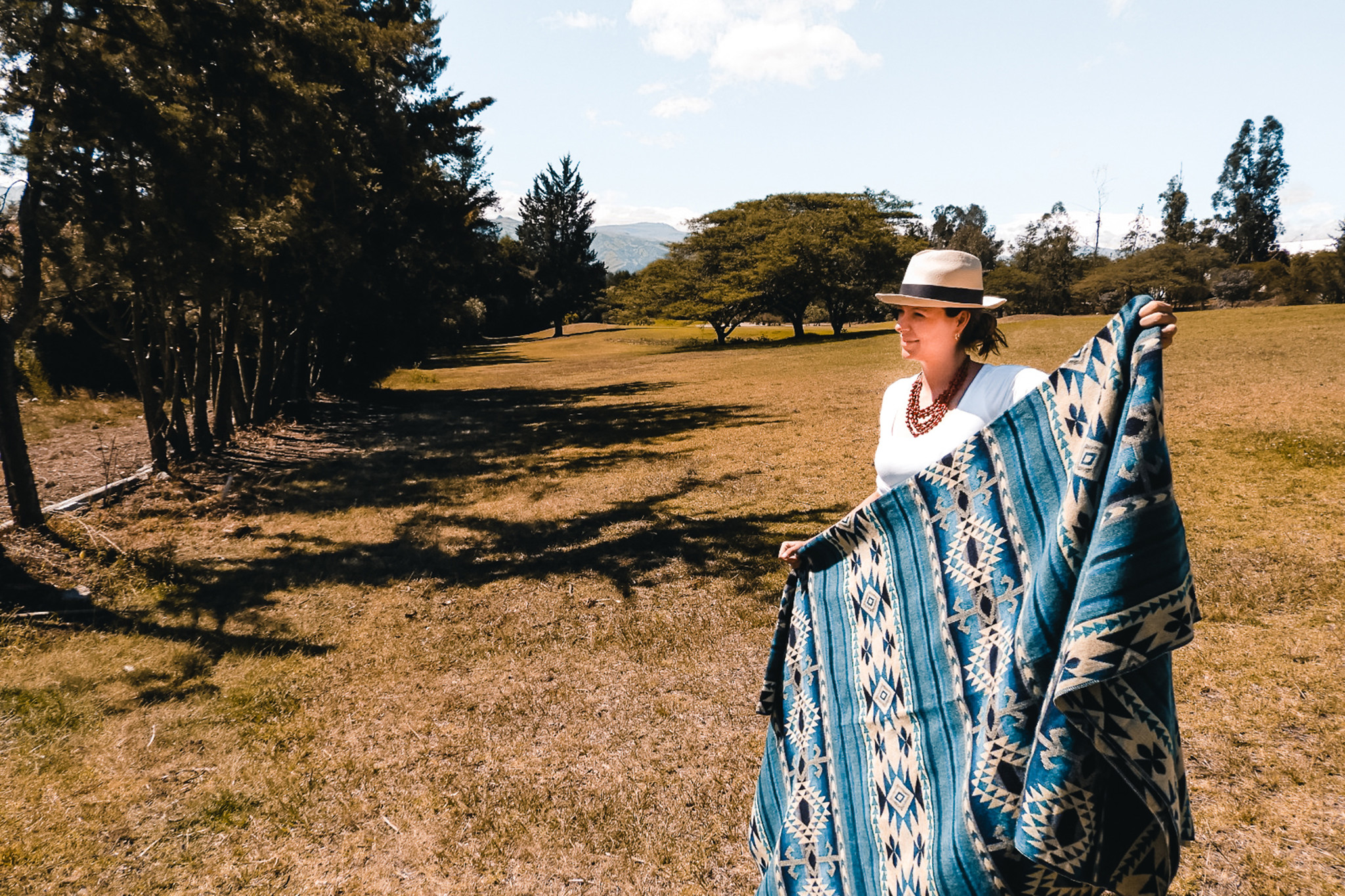 Did you ever have wrinkles in your woolen garments? Those moments when you have put your scarf down somewhere crumpled or that someone has not been under but on a blanket. This compression on the material can cause wrinkles. With one material you remove creases faster than with another material. In this blog we tell you how to get the best wrinkles out of wool and how you can prevent creases!
Our products are for the most part made of alpaca wool. Wool is known for not creasing easily. But it can happen and we sometimes notice this with our products, for example if they are not neatly folded. But how do you get the creases out the best?
Hang out
A nice characteristic of wool is that it is self-cleaning. You do not have to wash a woolen product to a minimum. By simply hanging your wool product outside, unpleasant odors dissipate and creases can get rid of. Our alpaca blankets are fairly heavy and due to the weight of the material the creases are easier to fold. Super handy if you just used the blanket as a picnic blanket, like Rebecca here.

Instead of hanging out outside, you can also hang woolen products such as our alpaca scarves in the shower. Do not hang the product in the shower but somewhere in the shower at a safe distance from the water, and turn on the hot tap. This creates steam and that steam can remove stubborn creases.
Iron gently
It is often not recommended to iron wool because wool cannot withstand high heat. But if it is really necessary and you are extra careful, it is possible. If you are going to iron wool with an iron, place a cloth under the iron to avoid making the wool too hot. Select a low temperature setting and make circular movements over the creases of the product. If it doesn't work, turn the temperature up a bit and do the same thing again. Placing a cloth between the iron and the product also prevents you from leaving any limescale or other stains.
How do you prevent creases?
The best ways to prevent creases in woolen products is to neatly fold and hang the products. To keep the material beautiful for as long as possible, we recommend washing the wool product as little as possible. If there really is a stain, it is wise to wash the product by hand or in the washing machine. You can do this in the washing machine on a wool or hand wash program, preferably no higher than 30 degrees. Use washing powder with a neutral pH value or wool detergent. You can use fabric softener, but it is not necessary.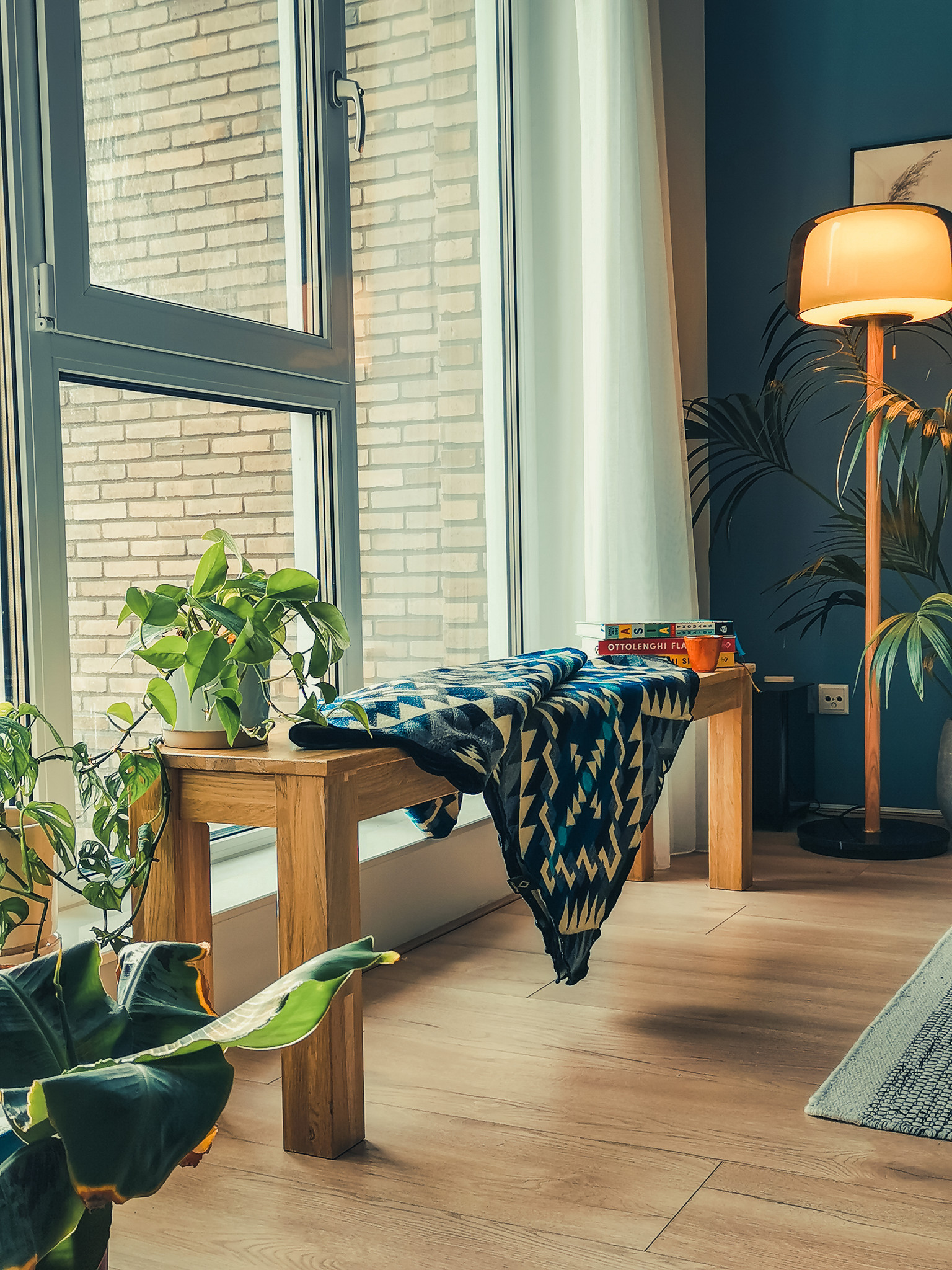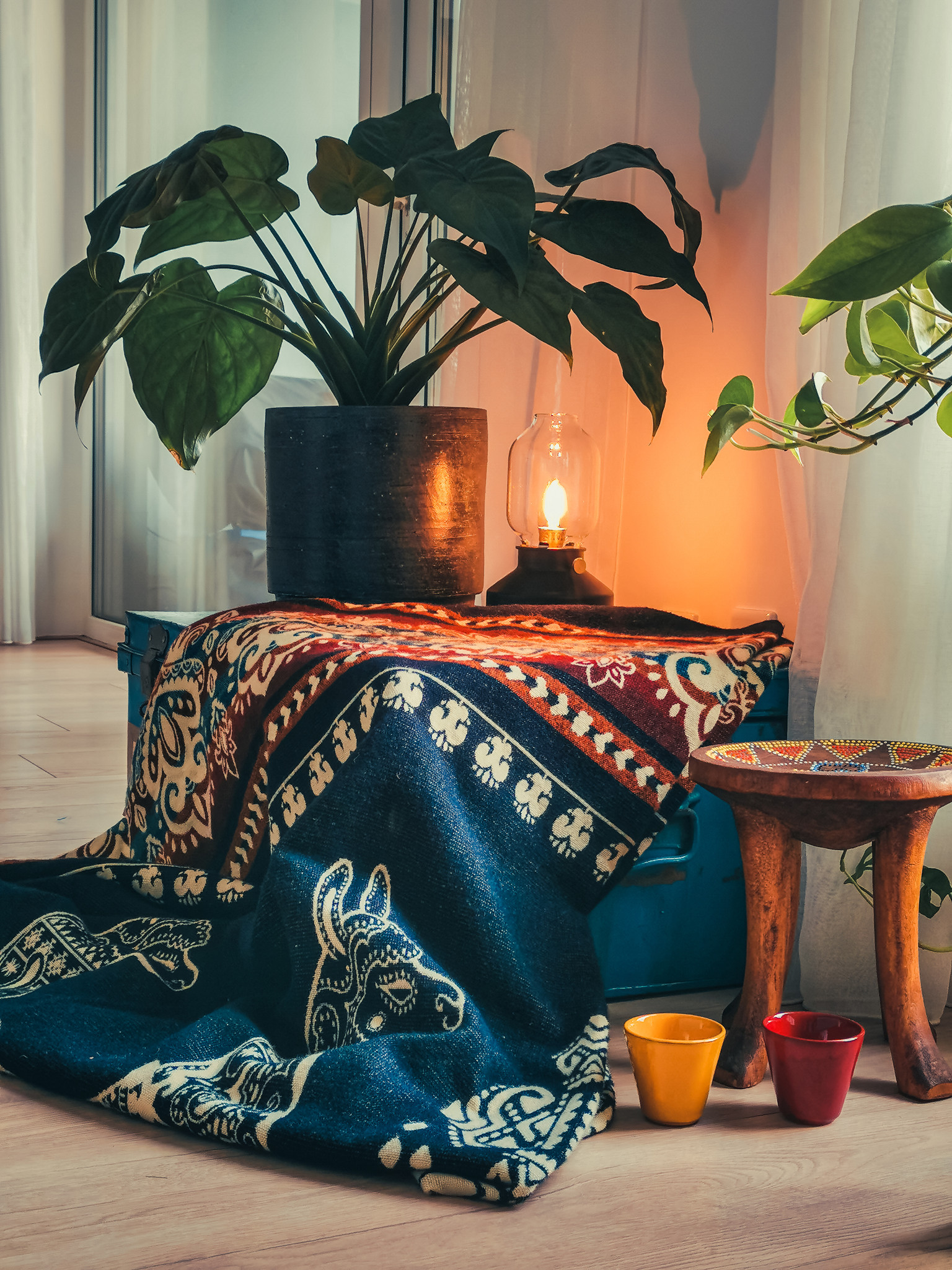 If you do not trust to put the blanket in the washing machine, you can also wash it by hand. For a hand wash, use cold water and wool detergent. Use plenty of water and do not rub. You can use fabric softener for wool. Remove the excess water from the blanket with your hands, but do not wring. Rinse with cold water and pat the blanket with a dry towel until most of the water is gone.
Finished washing and then what? It is very important to know that you should never hang woolen products soaked! When you hang wool wet, it can stretch due to the weight of the material. This is especially annoying with woolen clothing such as sweaters and ponchos. You would prefer to keep this in the size you originally bought. You can in principle hang our blankets out, provided the washing machine has spun well enough and the excess water has been removed. Be careful with the use of pegs, it would be a shame if you have weird stretched pieces along the blanket or scarf through a peg.
It is also very important to know that you should never put woolen products in the dryer after washing. Instead, try to squeeze as much water out of the blanket as possible and let it dry flat on a drying rack or railing like here in Ecuador. Ironing the blanket is not necessary.


With these tips, your woolen products will remain a bit more beautiful! And did you know that our native plaids are very suitable as a picnic blanket?