3-8 October on VT Living Fair in NL - 35% discount on Alpaca Native Blankets
Login
Log in if you have an account
Register
By creating an account with our store, you will be able to move through the checkout process faster, store multiple addresses, view and track your orders in your account, and more.
Create an account
Rebecca´s Cotacachi experience
08 Oct 2021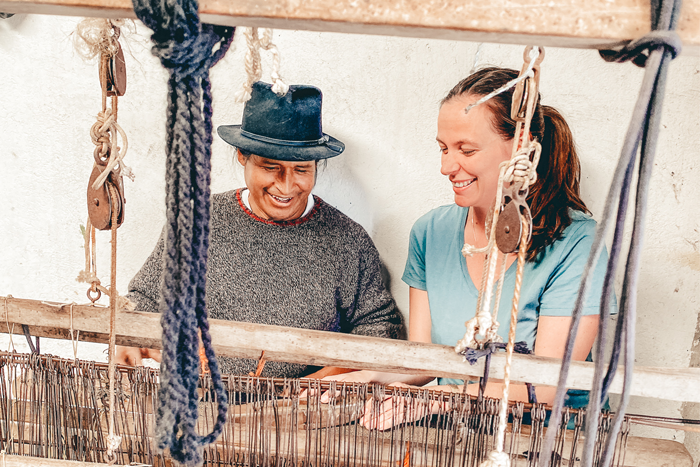 Cotacachi, Ecuador
One of the communities that we visit quite often is Cotacahi. This is a small town in Ecuador, located in the northern part of the Ecuadorian Andes. Here you can find lots of indigenous people that still work with ancient traditions and make awesome products like handmade alpaca scarves and handmade alpaca throws.
Community visit - Quitugo
Last weekend I visited a new community that I didn't know, it is called Quitugo and is close to Cotacachi, also in the north of Ecuador. Here we visited a family, the man is called Rodrigo Flores. He has been working all his life with looms in his little shed from where he works with handmade alpaca products is in the backyard of his home. He also has some cows, chickens and pigs and a small vegetable patch from where he and his wife live.



New alpaca wool producers
I am in a constant search for new producers from local communities for our EcuaFina products like alpaca blankets or alpaca scarves so it is always so rewarding when you meet new artesans in these remote places. Rodrigo knows a lot about the production of handmade alpaca throws and I was able to visit his workshop where he first must spin the wool with a big loom that takes a couple of hours. Afterward that fabric is put on the loom and from there he could make the fabric for a blanket, scarf, poncho, or whatever alpaca products he wants to make.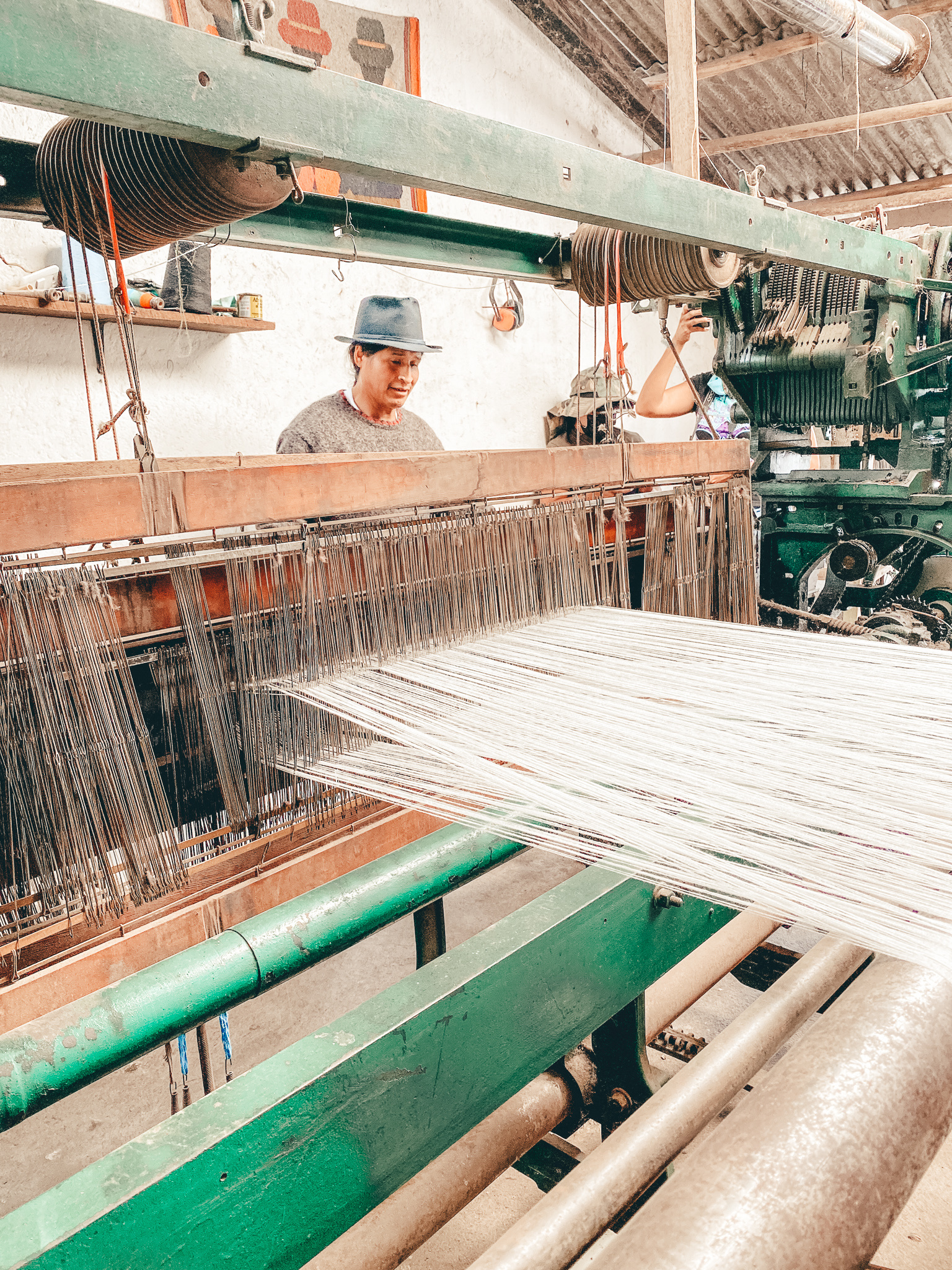 Community help
Rodrigo cannot read or write so he needs the help from the rest of the community to do business with us. One of his neighbors is called Luis and he is the one in charge if we are talking about invoices or purchase orders. Luis has a small travel agency where he hosts tourists looking for homestays with locals. It's also very normal that there's no electricity and no phone signal so as you can imagine it is a huge challenge to work with them. 
EcuaFina - With Love
I'm very happy that we can give people like Rodrigo the chance to work with us, to be able to sell his products for a fair price and to be able to show our customers in Europe, and the rest of the world, the beautiful handmade products that artesans still make in the local communities here in Ecuador. I hope you feel, and you see all the work that Rodrigo put into his blanket when you receive it.