Above 80€ free worldwide shipping
Login
Log in if you have an account
Register
By creating an account with our store, you will be able to move through the checkout process faster, store multiple addresses, view and track your orders in your account, and more.
Create an account
Sofa blankets, what types do we know?
30 Oct 2020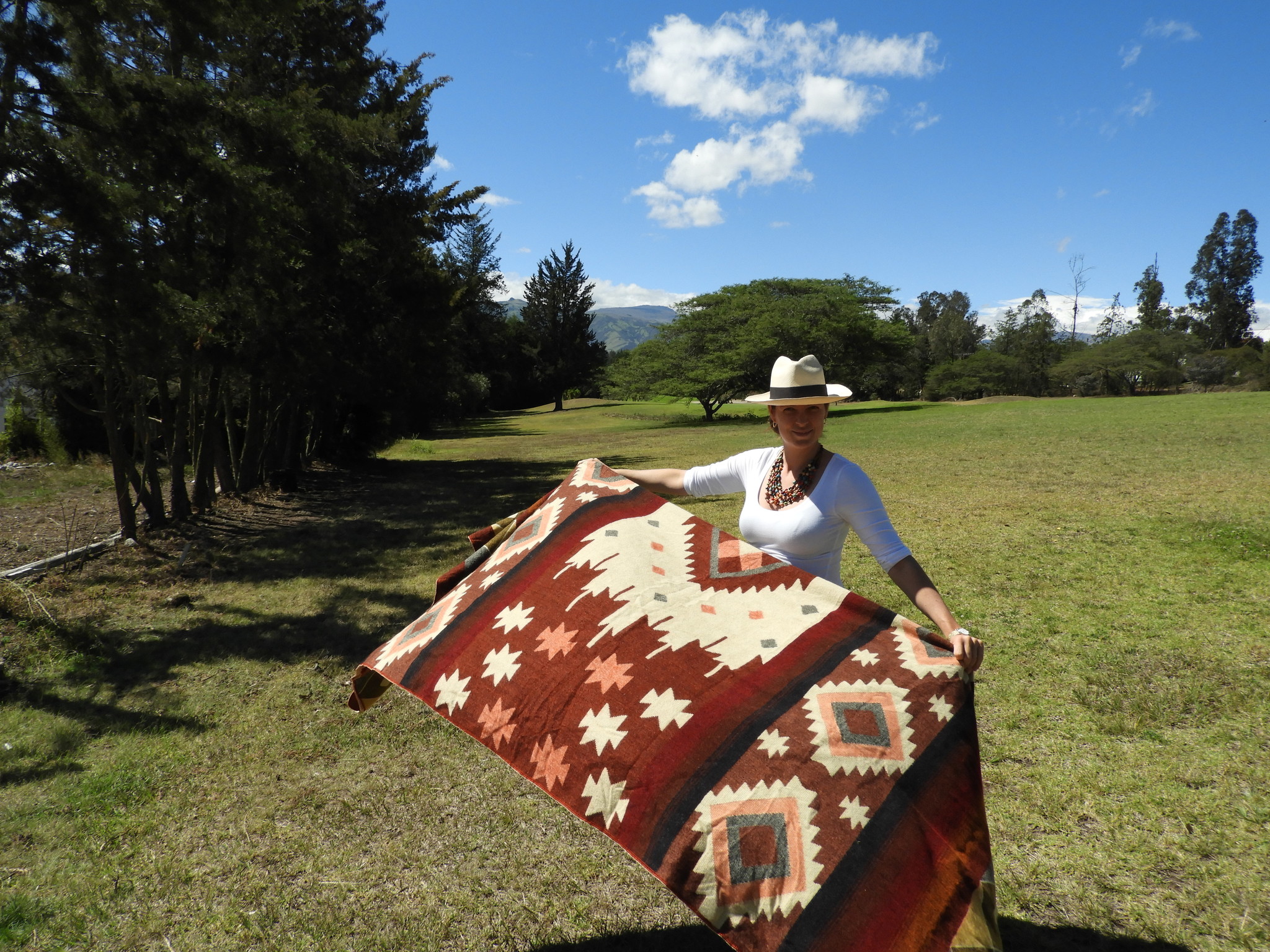 Sofa blankets or plaids come in all shapes and sizes. In addition, also in different versions with very varying looks. Examples are: a bedspread (often for the bed), quilt, fleece throw and so on. A plaid is more or less a collective name for all kinds of different blankets and almost always multifunctional. In the summer a plaid is sometimes taken outside as a surface for a picnic and in the winter a sofa blanket keeps you nice and warm on the sofa or as an extra in bed.
Wool plaid

In addition to cotton, a wool plaid is an ideal choice if you really want something natural and warm. Both inside and outside a wool plaid is very comfortable, dirt & moisture repellent and the entire production process is 100% free of harmful substances.
Wool acts as good insulation against cold and heat. It takes a lot of moisture from the air without feeling wet. You hardly ever have to wash a wool plaid and blanket. Hang your wool plaid or blanket outside and it will refresh itself.There are also many different options within the wool types. Examples are: Merino wool, mohair and alpaca.
Merino wool
Merino wool comes from the merino sheep, native to New Zealand and is one of the oldest breeds of sheep in the world. This wool is very soft and is therefore often used for clothing production. Some properties are: self-cleaning, easy to maintain, durable, heat and moisture regulating and it does not itch.
Mohair wool

Mohair comes from the angora goat and is used for slightly luxurious fabrics. This is because this goat has shiny silky hair. Do not confuse Mohair with angora wool from the angora rabbit.
The alpaca lives at extreme heights with large temperature differences. As a result, the alpaca has developed a special smooth, hollow fiber, the reason why alpaca wool is so popular. It is soft, light and very insulating. The wool also does not itch or sting the skin.

Give your home an exotic touch with a beautiful sofa blanket

An alpaca plaid not only brings a lot of atmosphere but also an exotic touch to your home. Take a look in our webshop for the most beautiful alpaca plaids and get inspired.
Can't get enough of that wonderfully soft alpaca wool? There is much more available. How about an alpaca scarf and alpaca poncho?
Also take a look at our lovely warm alpaca scarves.
Fleece plaid

Fleece is a popular type of fabric, especially in winter. This synthetic fabric is warm, soft, and offers a lot of comfort and coziness. It is also sometimes used to make accessories.
It is also easy to maintain and available in numerous colors. There are also all kinds of types within fleece. Including Coral fleece, Polar fleece and Sherpa fleece. Great to crawl on the couch under such a warm sofa plaid during a warm winter evening!
The main product properties of fleece are: durable, warm, light, soft, breathable, non-creasing, elastic, skin-friendly, water-repellent, quick-drying, polyester, and long life.
Coral fleece is soft, warm, and of a nice thick quality. During the cold winter months, a coral fleece plaid is guaranteed to keep you warm.
Polar fleece has been called the most traditional fleece. The fabric consists of lightweight polyester fiber and is mainly made for outdoor clothing. A polar fleece throw is also great to crawl under or to use as decoration. For example, about the back of a sofa as a home accessory. Also very trendy.
Sherpa fleece is slightly thicker and consists of longer "tufts" of fabric. This fabric is thick, absorbent and above all very soft. Sherpa fleece is also made for more purposes than just plaids.

Bedspread

Nowadays, a bedspread is a real must have in the bedroom! It not only provides warmth, but also immediately gives your bed a luxurious look. A bedspread is a real addition, especially in a bedroom with neutral colors. A bedspread can serve as an ornamental, but also provides extra warmth during freezing nights. During sticky summer nights, a bedspread is ideal as a replacement for a duvet. You can also use a bedspread as a thin blanket.
A summer plaid

A summer plaid is often made of airy cotton or linen and functions more often as a decoration material. In general, plaids of this material can be used all year round. Summery plaids are available in plain and with prints. Then especially look at the situation for which you want to use the plaid. In every interior there is a plaid available that fits in completely.
A quilt

A quilt is also called a "patchwork quilt" and consists of two layers of fabric with batting. A quilt can serve as a warm blanket, decorative wall hanging or a play mat. Making a quilt is also referred to as "quilting". There are various materials you can use for the batting. Think of cotton, bamboo, silk, wool, synthetic, and so on. Ultimately it depends on what the quilt is for.