Above 80€ free worldwide shipping
Login
Log in if you have an account
Register
By creating an account with our store, you will be able to move through the checkout process faster, store multiple addresses, view and track your orders in your account, and more.
Create an account
Welcome spring into your home with these 4 tips!
30 Mar 2023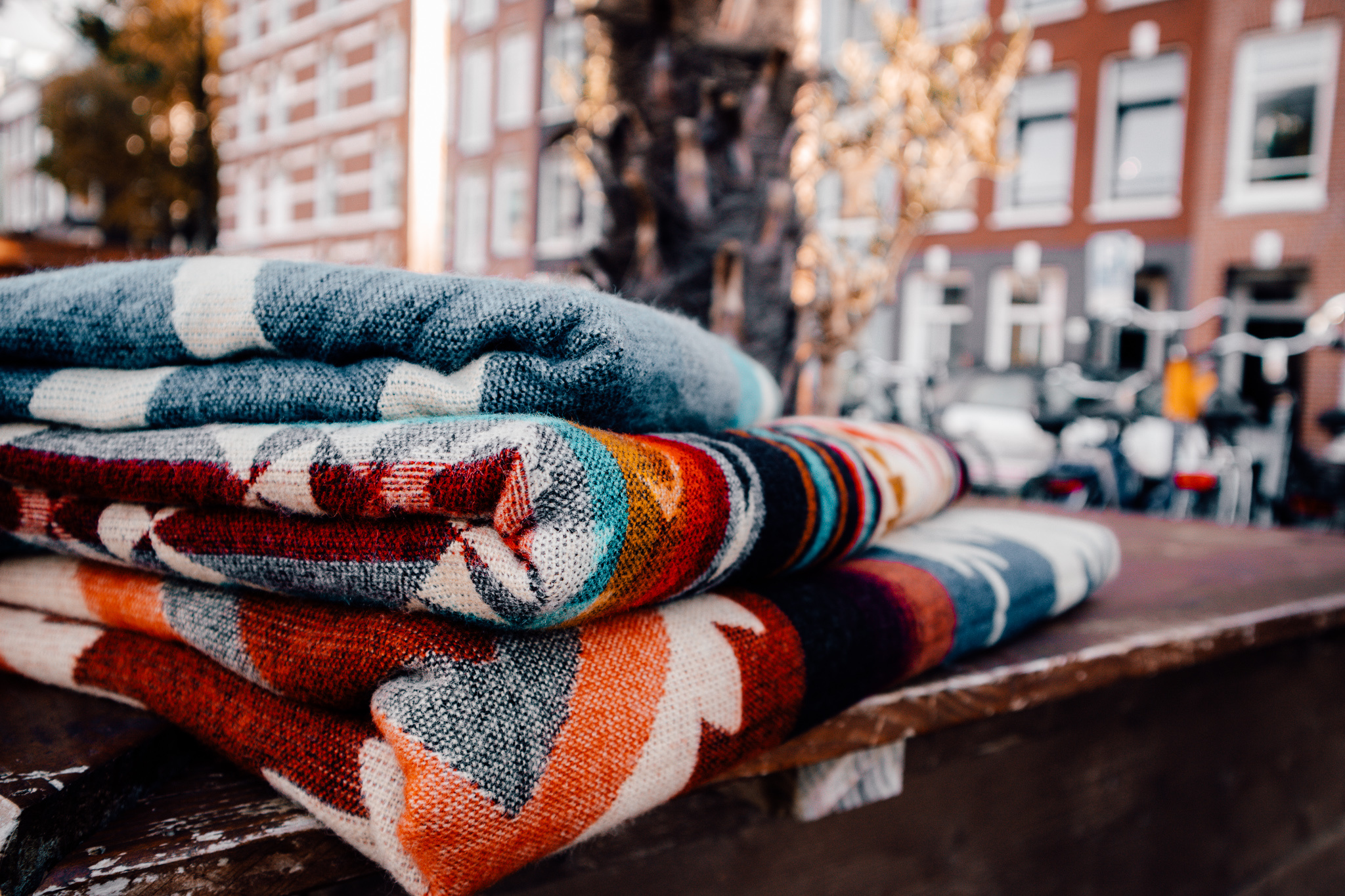 Spring has officially begun. Although it's still quite cold at times, the sun is beginning to shine more and more. The days are getting longer and everywhere you look, you can see spring emerging. We even find ourselves wanting to get our entire house ready for spring. Do you also have spring fever? In our newest blog, you will find 4 tips on how to bring spring into your home with EcuaFina products. 
Add some color
Adding pops of color to your home is a great place to start. Winter is over and it's time for things to get brighter. Warm and cheerful colors instantly make your home spring-ready. You can do this by, for example, placing a beautiful bouquet of flowers from the florist in the room or painting a wall in a cheerful color. However, flowers can wilt after a while, and painting a wall takes a lot of time. An easy and fun way to add color to your home is with one of our alpaca blankets. These alpaca blankets are multifunctional. Use them as a blanket for the sofa in the living room, as a bedspread, or hang them up as wall decor.
In the photo on the right, you can see the cozy bedroom of one of our happy customers! The Antisana blanket in pink looks beautiful on the bed, and the bouquet of tulips completes the look. Did you know that these blankets are reversible? You can use the alpaca blankets on both sides, which is ideal if you get tired of one side you can always change it up!
In the photo to the left, you can see part of a living room with an alpaca blanket draped over the sofa. This blanket is available in brown and gray. Look how much atmosphere a home blanket brings and how cozy this corner becomes!
The alpaca blankets are available in different colors and prints. They are made in Ecuador by a local community and purchased directly. The textile crafters receive a fair wage for this, which is very important to EcuaFina. Each blanket is 190 cm wide and 225 cm long and consists of 70% alpaca wool and 30% cotton/acrylic. Due to this blend, the blankets are incredibly soft and warm, and stay beautiful for a long time.
Not only do these pieces add color indoors, but also outdoors. You can use these alpaca blankets outside as a picnic blanket or as a blanket for garden furniture. As a picnic blanket, the alpaca blankets are large enough for the whole family or group of friends. They are great to sit or lie on, but you can also wrap the alpaca blanket around you on a cool summer evening.
Ecuadorian Decorative Pillows
Another way to invite spring into your home is by adding decorative pillows to your interior. For example, replace the current (sofa) pillows so that you can switch between winter and summer, or add some extra pillows to give life to the room. This way, you can play with the seasons, colors, and materials. A small change can make a big difference.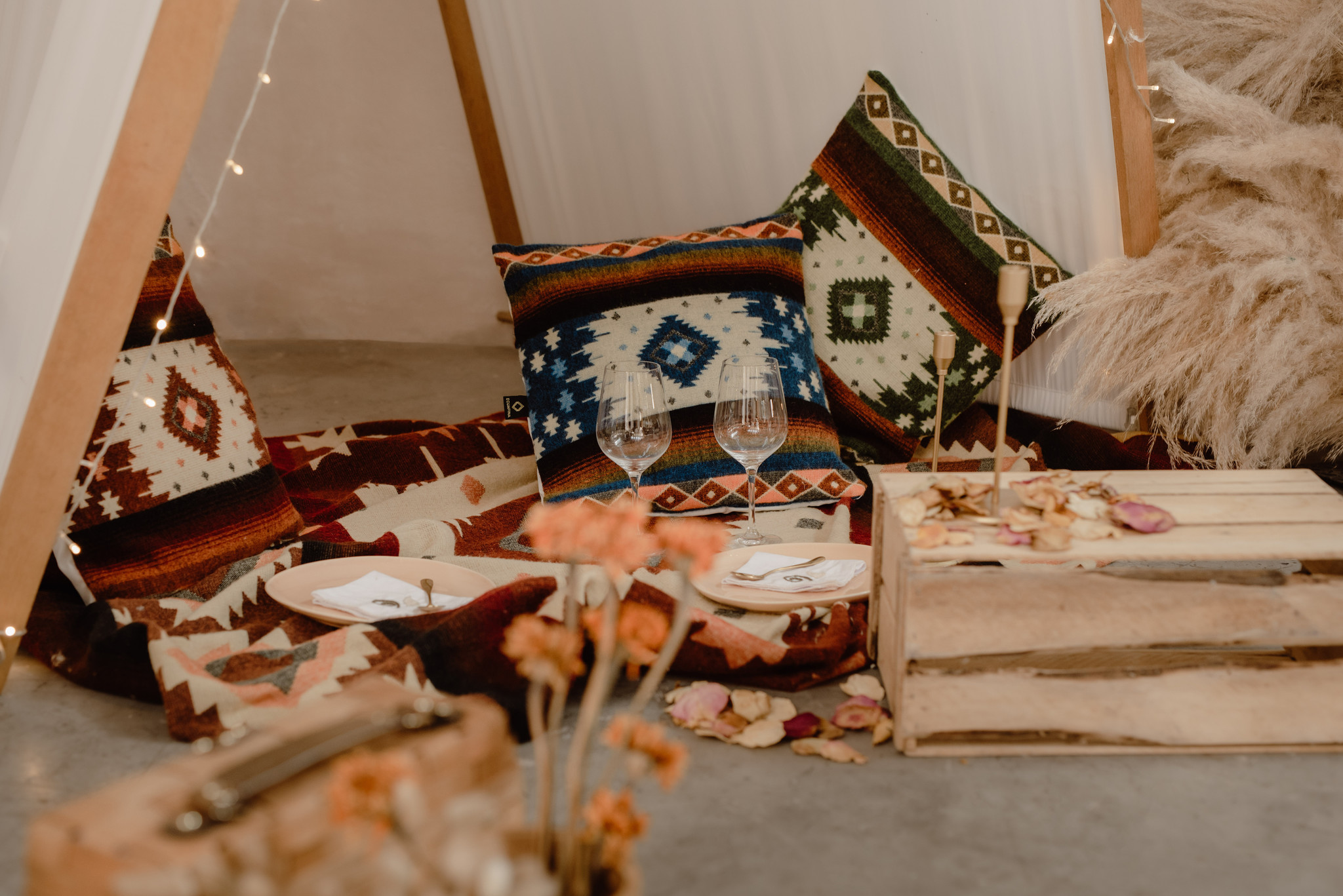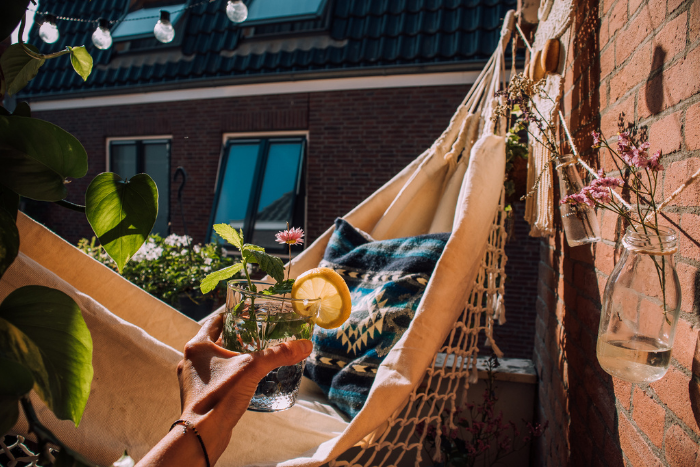 Cushions are available in the same prints as the alpaca blankets, making it easy to continue the same patterns in your interior. But of course, it's also fun to mix and match. The cushions are 50 x 50 centimeters in size and are made of alpaca wool and cotton with a polyester filling. You can use the cushions both indoors and outdoors, and thus brighten up your garden furniture or hammock. If the weather turns bad, the cushions should be brought inside. Alpaca wool is water-repellent, but heavy rain showers should be avoided. Additionally, you don't need to wash alpaca wool, just put the cushions outside in the fresh air for a while, and voila, any smells will disappear on their own. If there are stains on the cushions or blankets, you can consult this blog about washing alpaca wool products: How to wash alpaca wool?
Aztec rug
Our third tip to bring spring and even summer into your home is this beautiful EcuaFina rug. This is by far the most cheerful rug ever and a great conservation piece! Completely handmade, which you can see for yourself on the back, where all the yarn ends are knotted together. These rugs are made on an old loom by Luis, as shown in the photo below. This is real craftsmanship, as you can see. Rebecca, the founder of EcuaFina, regularly visits the product manufacturers, including Luis' workshop. This ensures a smooth collaboration and great support. The fabric and textile crafters are always very happy when Rebecca stops by to visit, especially when choosing new products for the store in Zutphen and the online EcuaFina shop.
These rugs are made from 100% sheep wool, making them super strong. Sheep wool is widely used as interior fabric for, for example, carpets, rugs, and upholstery. The rug is 115 cm wide and 170 cm long. Great for inside the house or outside in the garden, as shown in the photos above!
Mini alpaca blankets
In addition to the large alpaca blankets, Ecuafina also sells mini alpaca blankets. The mini alpaca blankets are 110 cm wide and 185 cm long. These are fantastic for inside on the couch in the living room, hung in the dining hall, or as a picnic blanket outside! These alpaca blankets are also suitable as a bedspread for children's beds.
The mini blankets are handy to take with you on a trip, in the camper, or in your vacation home. This way, you can use the versatile mini blanket to the fullest. Want the best tips on how to create the perfect setting for a picnic? Then read this blog: How to organize the perfect picnic.
With these 4 tips, you can welcome spring into your home in so many ways. Now, just add the sunshine and let your creativity flow with the help of EcuaFina and the joy each product will bring you!
Are you not sure which blankets, rugs, or pillows will fit in your interior? Feel free to contact us or come visit the store in Zutphen. Together we can see which product is the best fit!
We also invite you to read about these Sustainable Warmers from our Favorites! PS: this blog is in Dutch.