Free worldwide shipping from € 120. Free shipping within the European Union from € 80.
Login
Log in if you have an account
Register
By creating an account with our store, you will be able to move through the checkout process faster, store multiple addresses, view and track your orders in your account, and more.
Create an account
A touch of Ecuador into your interior
02 Feb 2022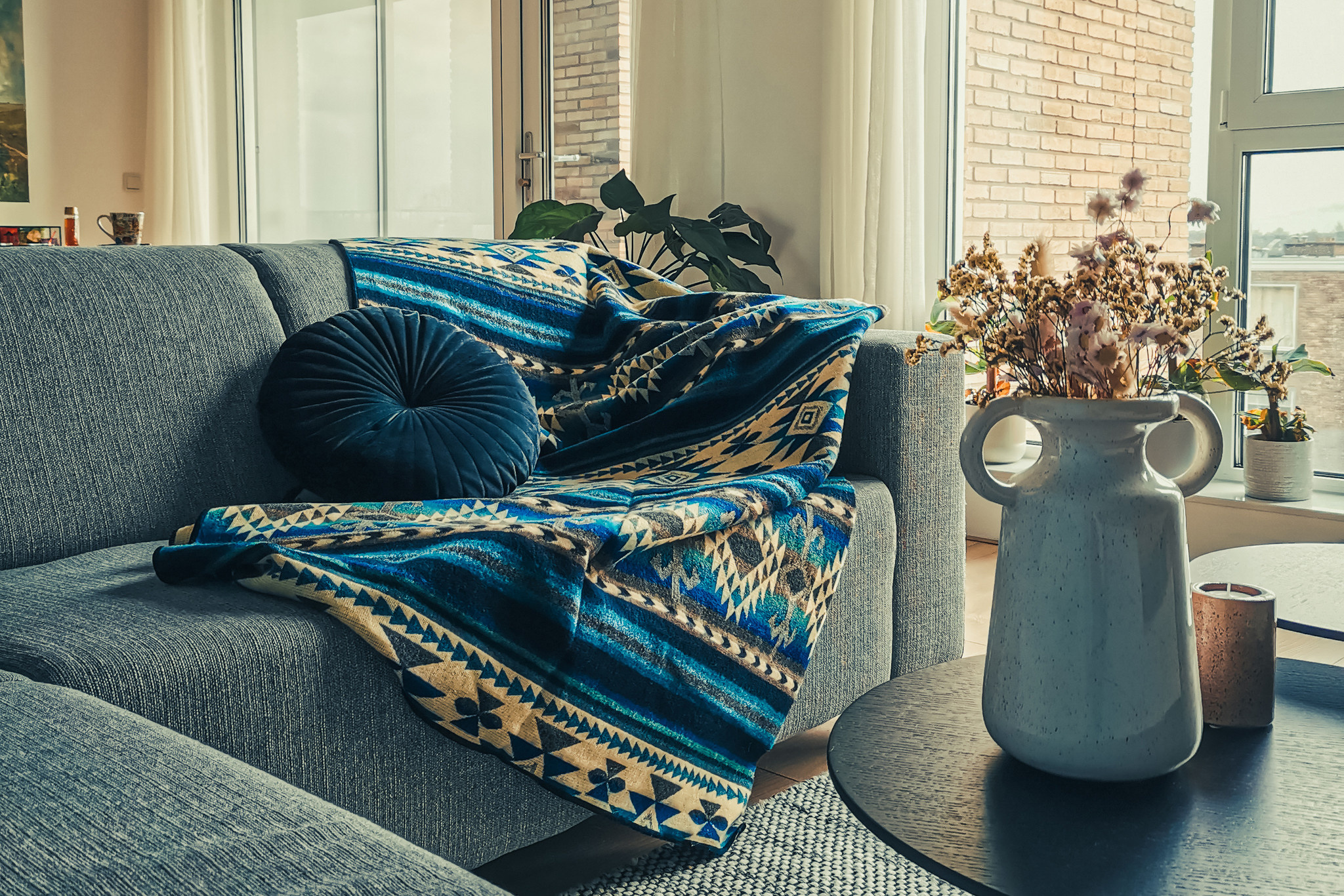 New year, new home!
January is the perfect month to give your house a good cleaning after all the holidays. But also to try out a different division or to restyle your home with new products!
With our alpaca blankets you give your interior a big boost. These beautiful South American colors and prints will brighten up your home immediately! Which blanket fits best in your interior? We have put together some tips especially for you.
Pick a color!
To ensure that the blanket fits well into your interior, you must first choose a color or a few colors that the blanket must meet. Take a look around your house and decide on the basis of the colours, materials and shapes which color or colors suit them best. You don't always have to use the same color for a beautiful interior, it can also be nice to choose a different color that also fits well. When you use various colors in an interior, you can mix and match more easily. Different colors makes your interior more interesting! Did you know that a balanced interior often consists of 2 or 3 base colours? These are the colors that are most common and basically lay the foundation for your interior. In addition to these colors, you can add details to your interior with other colors. This can be done in many different ways and that makes your house really your place. 
Busy or calm prints?
In addition to colors, prints are also very important. A print can completely change a room. It is also important for prints that the colors or color tones are reflected in the interior. This ensures that it really becomes a cohesive whole. Our handwoven alpaca blankets contain beautiful South American prints. One a bit calmer than the other but all unique. And did you know that the various prints are named after volcanoes in Ecuador such as the Cotopaxi, the Imbabura and the Cayambe?
Let's start with the Alpaca blanket Imbabura, we have this alpaca blanket in the colors red, blue and green. The blanket has a calm print, which consists of 2 large diamonds with small triangles and circles. Take a quick look here for the Imbabura alpaca plaid red, Imbabura alpaca plaid green and Imbabura alpaca plaid blue.
Then we have the Alpaca blanket Cotopaxi, this blanket is busier than the Imbabura and contains six lanes with native-like shapes and colored stripes. We have two color combinations for the Cotopaxi, namely the Cotopaxi alpaca plaid blue and the Cotopaxi alpaca plaid multicolor. Due to the amount of colors in these blankets, they are very easy to combine. Below is a before and after photo with the alpaca plaid Cotopaxi blue. And let's be honest, this looks cozy right?!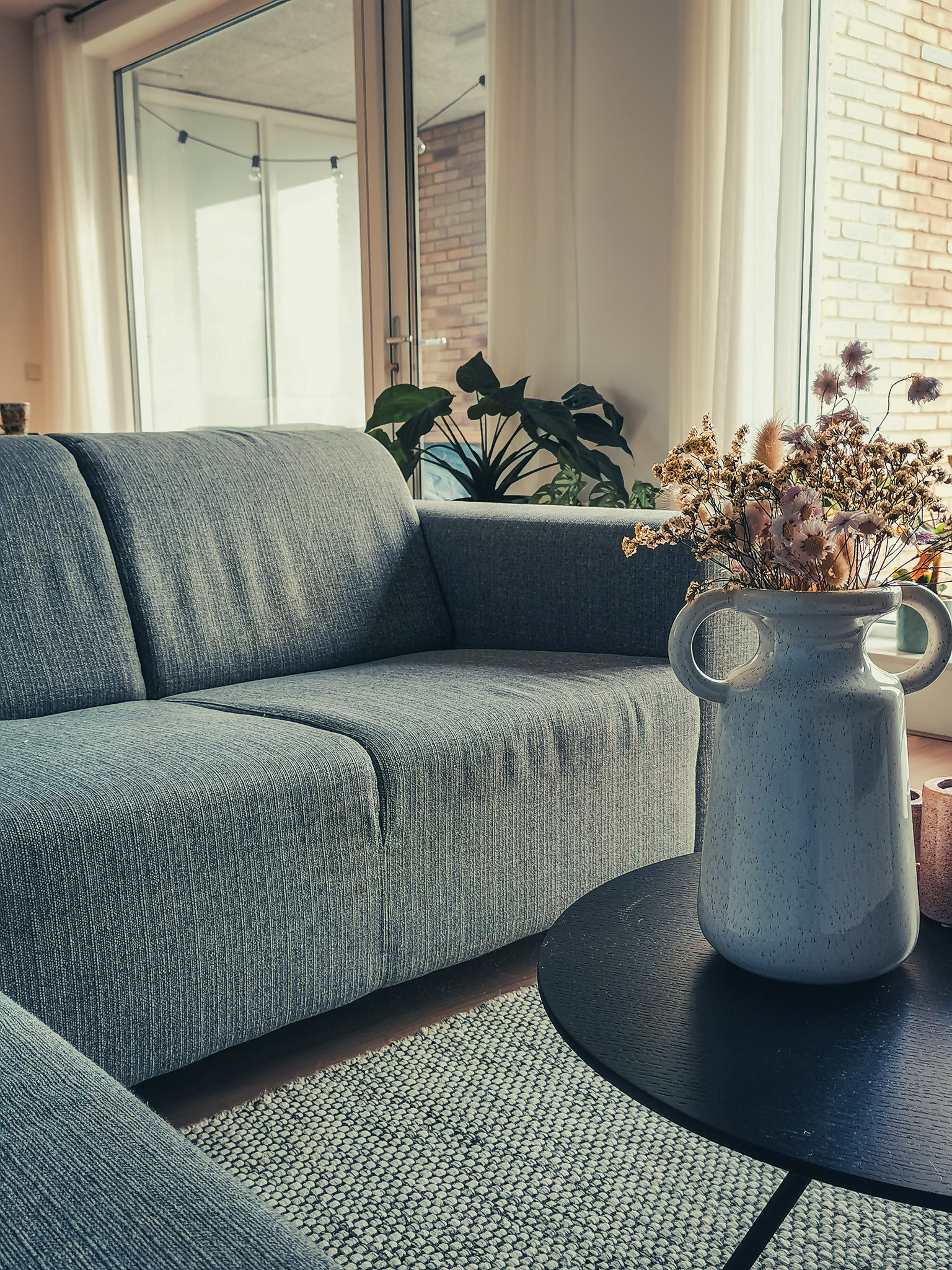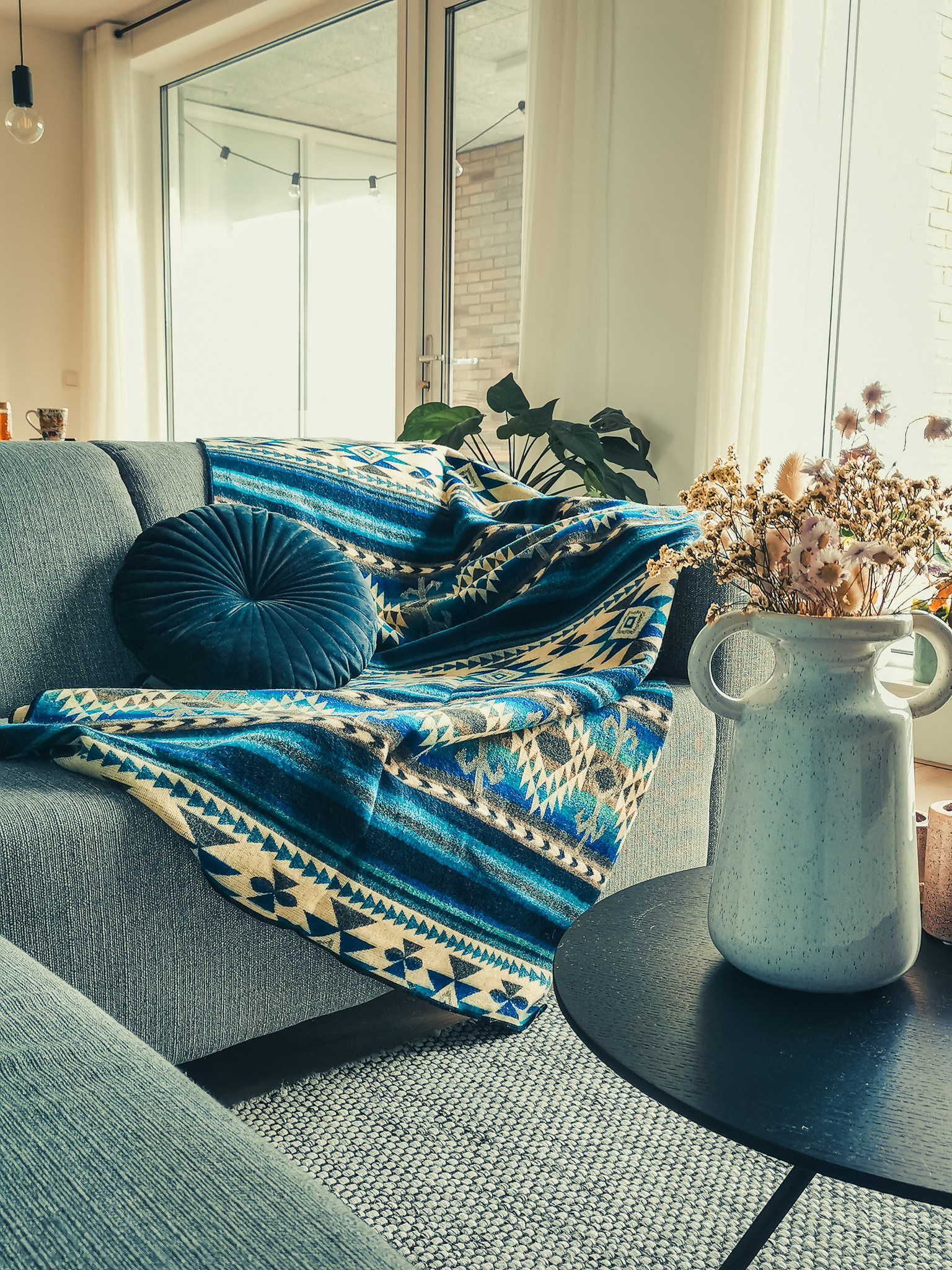 Finish it off with decorative pillows
Did you know that we also have alpaca wool decorative pillows from the Cotopaxi alpaca blanket? This way you can easily bring back the colors and the print in your interior.
We continue with the Alpaca blanket Quilotoa, we have this blanket in the colors: red, blue and green. This print is more calm than the Cotopaxi and about as busy as the Imbabura. If you have a lot of green or red at home, the Alpaca plaid Quilotoa red and the Alpaca plaid Quilotoa green are perfect to combine with it. The Alpaca plaid Quilotoa blue also contains a lot of red, so this one is nice if you like more different colors in your interior.
The Alpaca blanket Chimborazo is one of our favorites. This blanket contains a busy native print and we have it in the colors black, pink and in a multicolor. The Chimborazo plaids are a kind of chameleon and fit in many interiors! Below you see a before and after photo of the Chimborazo alpaca plaid black. Curious about the Chimborazo alpaca plaid pink and the Chimborazo alpaca plaid multicolor? Then take a quick look here!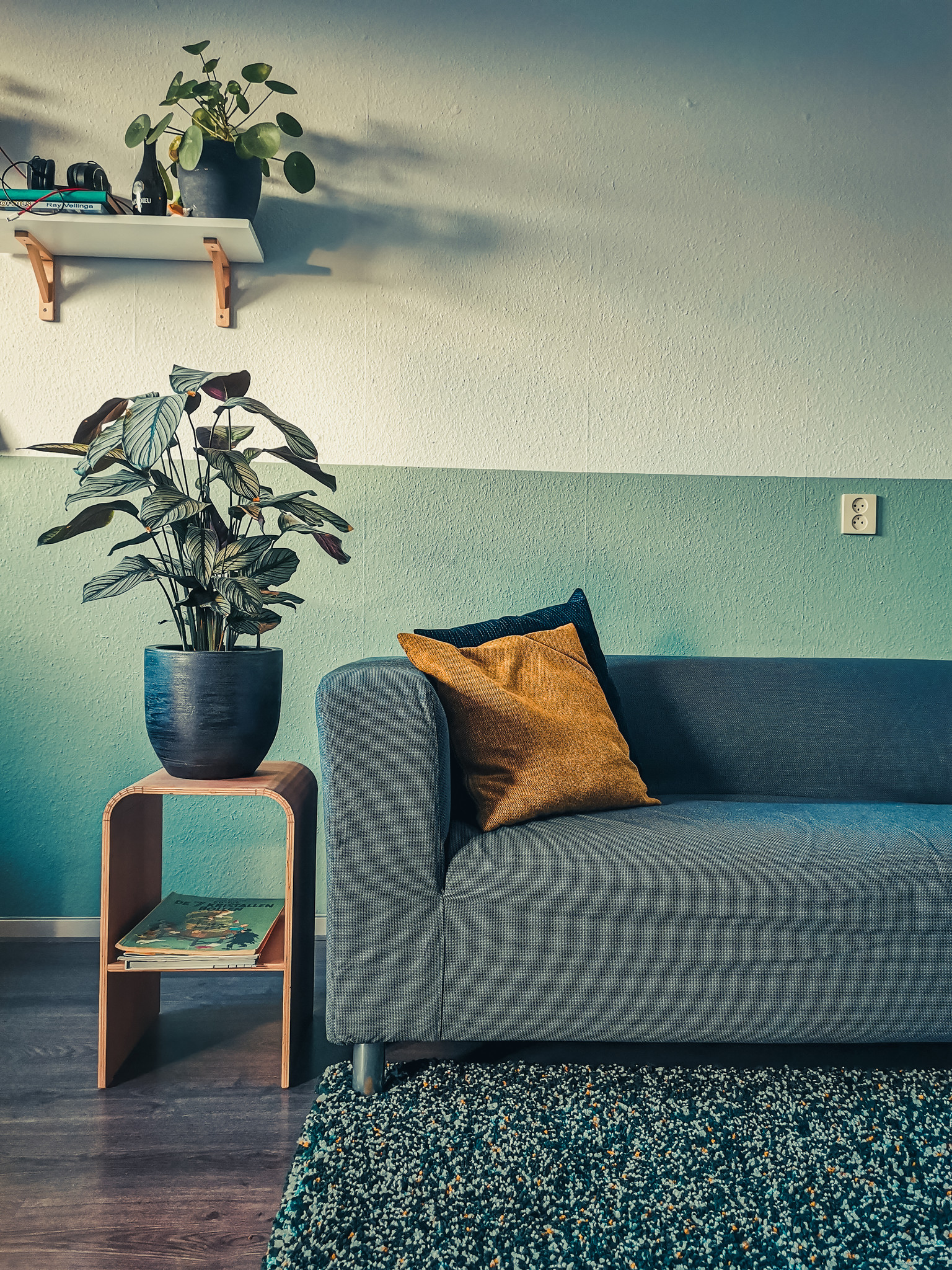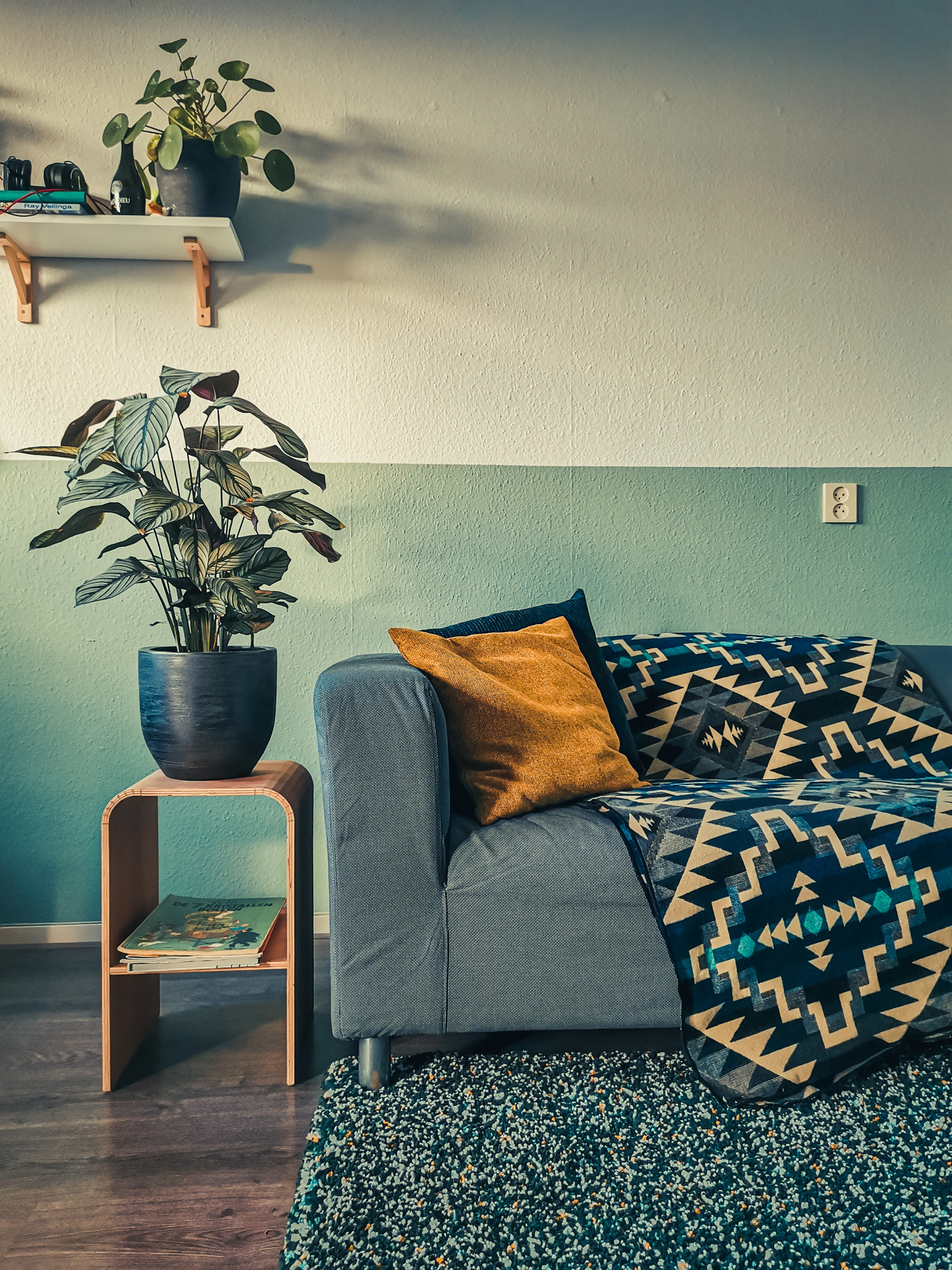 Then we also have the Alpaca blanket Cayambe and the Alpaca native blanket. The Cayambe is a dark green blanket with yellow, red and orange details. It looks great in a botanical and industrial interior. The Alpaca native blanket we only have in the color brown and you may have guessed it, alpacas are pictured on this blanket. This blanket looks very nice if you have a lot of natural tones in your home.
Did you know that we also have a mini version of some prints? These are instead of 195 x 235 cm, 110 by 205 cm. You can roughly compare the sizes of the blankets with a 1-person and 2-person bed. Take a quick look here!
Turn the blankets over
And a handy tip to finish with. Each blanket is reversible and can therefore be used on 2 sides. So are you tired of the busy front? Then you can turn the blanket over and you have a calm back. The back of the blanket has the same print as the front but in the negative.
Which blanket will you choose? Shop them here online!