Free worldwide shipping from € 120. Free shipping within the European Union from € 80.
Login
Log in if you have an account
Register
By creating an account with our store, you will be able to move through the checkout process faster, store multiple addresses, view and track your orders in your account, and more.
Create an account
Did you know that Rebecca also runs a travel agency?
24 Jul 2022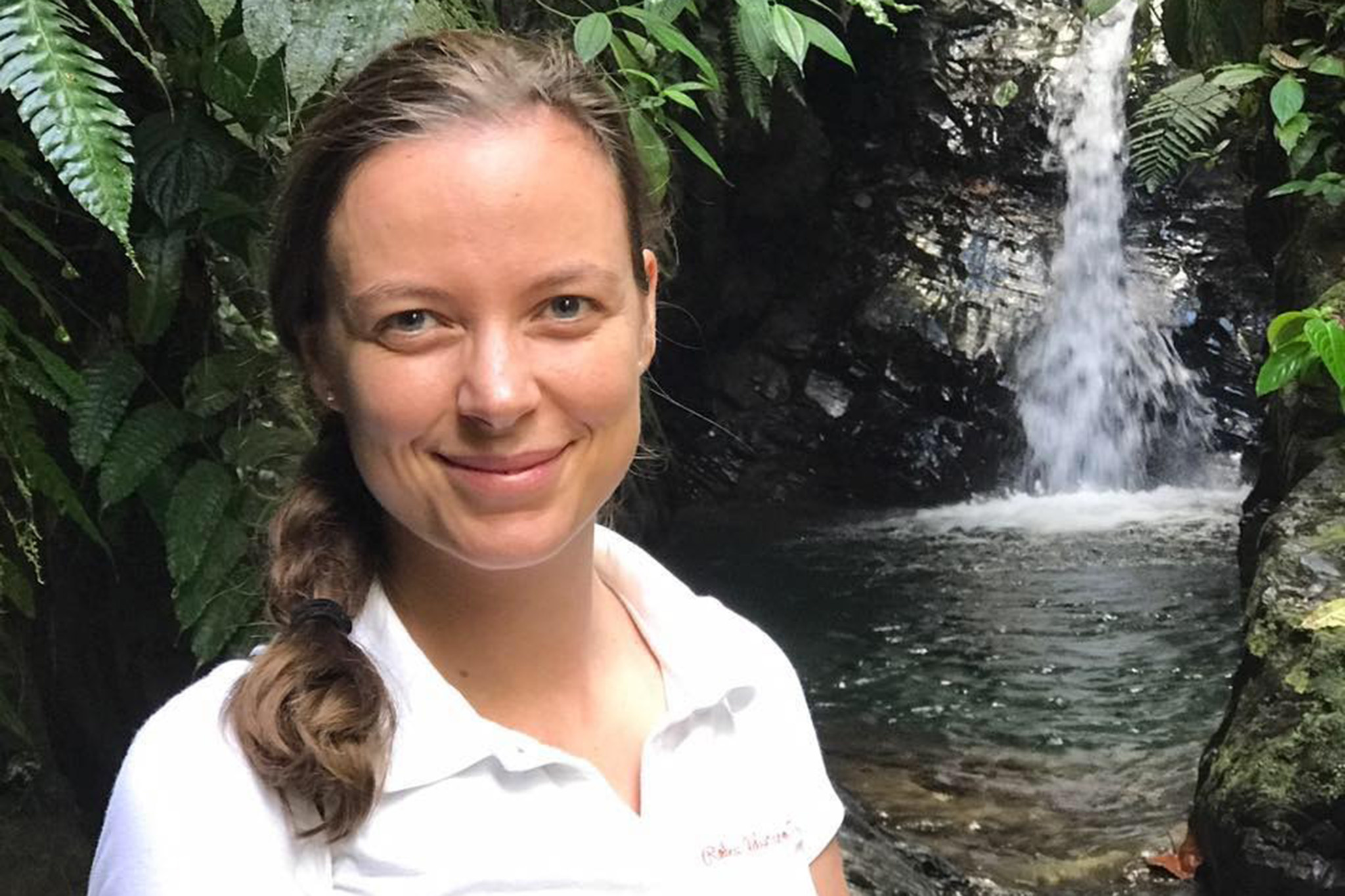 Did you know that Rebecca also runs a travel agency?
EcuaFina actually originated after quite an adventure in Ecuador. And that's how the adventure started... Rebecca decided to fly to Ecuador in February 2014 for 3 months volunteering at a horse ranch. She had graduated and had just worked for KLM in the E-commerce department as a junior project manager. Everything went smoothly, she had a good job, KLM was her dream company and she had a nice social life in Amsterdam.
On adventure
But something was missing, she missed adventure. Her father still lived on Curaçao at the time and Rebecca visited him regularly. South America began to attract her more and more. So she decided to take unpaid leave for 3 months and go to Ecuador. In these 3 months she could do what she wanted and then go back to her 'normal' life. She wanted to use these 3 months to do something with horses and to learn Spanish.

When the plane landed in Ecuador, Rebecca was picked up by an English lady. She had a ranch with horses with which she organized horseback riding tours. Rebecca's job is to train the horses and go on tour with the guests. It was hard work, the ranch was remote and there was no wifi. Rebecca lasted exactly 2 weeks and had the following plan to go to Quito (the capital of Ecuador). On the bus on the way to Quito, she experienced a major culture shock. So many different people and one after another seller of corn, empanadas, you name it, got on the bus.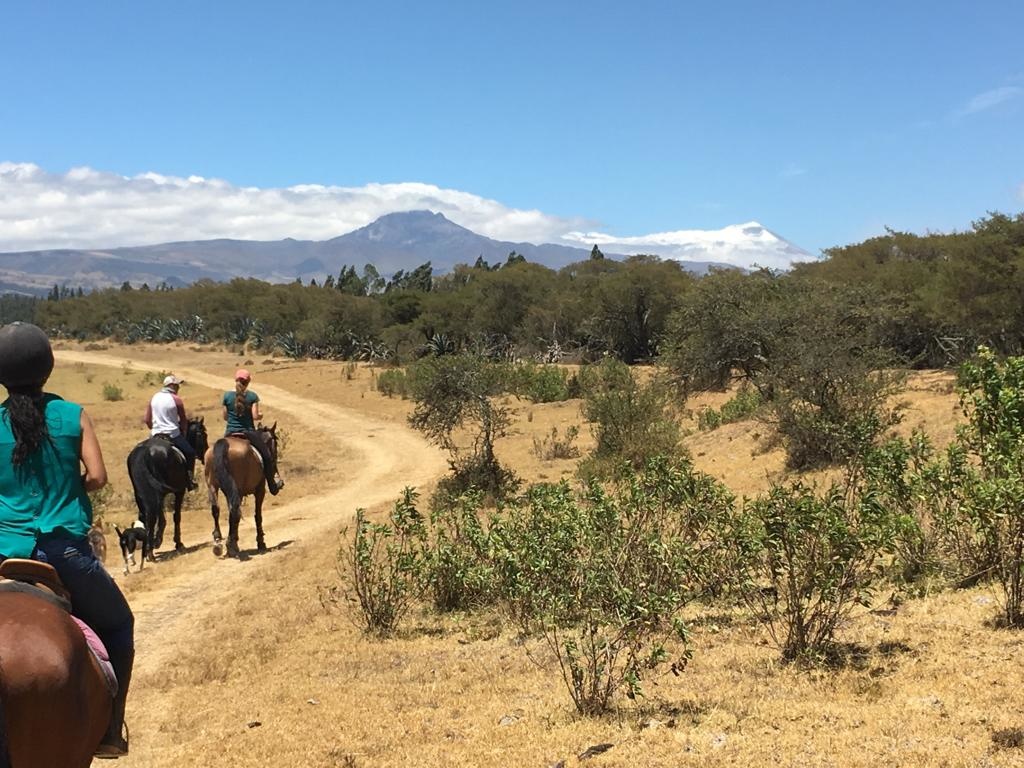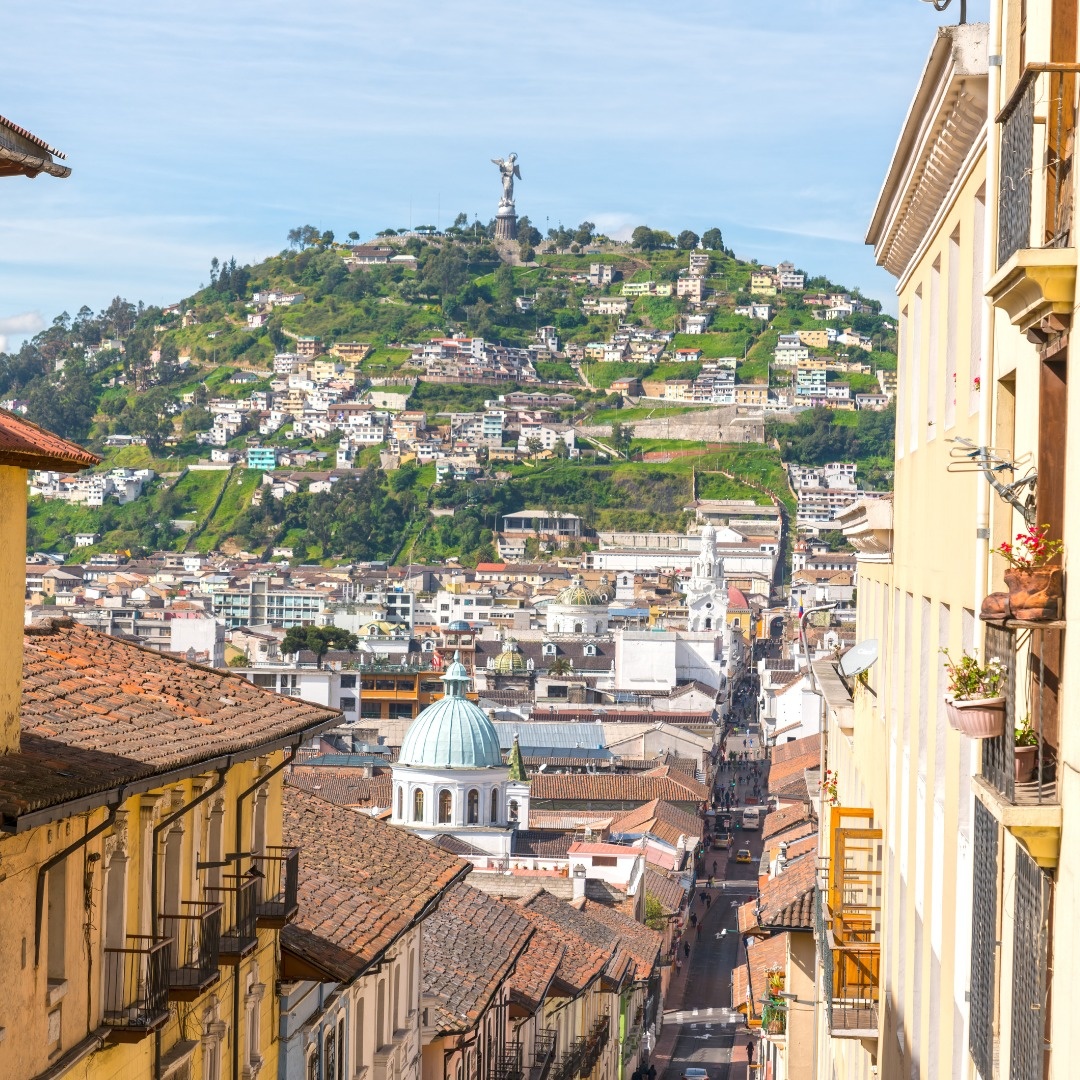 Discover Ecuador, Peru and Colombia
In Quito, Rebecca wanted to learn Spanish and ended up in a sort of student house. This was a lot of fun but Rebecca wanted to make the most of the 3 months, so after living in that dorm for a few weeks she decided to travel. She went to the Galapagos, Peru and Colombia. During her trip she ended up in the most beautiful places and met many nice people, including her holiday lover. Now she didn't want to go back to the Netherlands at all and stuck to it for another 7 months!
 
Rebecca Adventure Travel
Then she thought 'what do I really want?' Something with horses and people, that had to be it. And then someone from KLM said to her, 'why don't you organize horseback riding tours for the KLM crew?' When the KLM crew lands in Ecuador, they have to bridge a few days before they go back on a flight. And that was a perfect plan. Rebecca bought an old jeep, looked for the best horses and deals and drove to the airport every day to approach the KLM crew if she would like to go horseback riding with her. But Rebecca also offered other activities, such as ziplining, cycling, hiking and much more. Because of all her trips through Ecuador and surroundings, she knew exactly where the nicest and most beautiful places were, and that is how Rebecca Adventure Travel started.
 

   
Until the late hours Rebecca worked on her website, where people could book activities themselves. Although she had competition, everything had to be in tip-top shape. One thing led to another, there was an increasing demand for complete trips instead of single activities. Rebecca decided to hire and train other guides so that they could give everyone the perfect vacation. Excellent reviews on TripAdvisor were received daily and therefore the demand was growing a lot. 
To ensure that her travel agency 'Rebecca Adventure Travel' went well, she had to arrange all kinds of official papers, such as permits, VAT number, office, etcetera. In the Netherlands this can be arranged many times better than in Ecuador. Everything is in Spanish and you just need to know the right people. But luck was with Rebecca again because her second Ecuadorian love, Andres - now her husband - has a logistics company and was able to help her with everything she had to arrange through the municipality.
 


Travel Concept Store - EcuaFina
Once everything was arranged and Rebecca Adventure Travel was up and running. Until Covid-19 threw a spanner in the works. The trips to the Galapagos, the Amazon region and the Andes had to wait. People were going to cancel their vacations and that was a major setback for the travel agency. Everything in Ecuador has been shut down for three months, including the airport. It was so strict that each car was only allowed to do groceries once a week and this was registered via the license plate, there was also a curfew where you had to be in by 14:00 in the afternoon. During these three months, Rebecca started EcuaFina. Through all the trips with her travel agency she came across so many nice products that she wanted to sell in the Netherlands. Many of these products are handmade, such as the one and only Panama hats, hand-woven rugs, not to mention beautiful alpaca wool plaids. Not everyone can just go to Ecuador and that is why she wanted to enthuse people in this way and introduce them to her favorite country.

After these 3 months, the economy started to pick up again, and the travel agency was able to do something again. At the moment the travel agency is completely up and running again. And EcuaFina is also doing well. There is a more beautiful Travel Concept Store in Zutphen that undergoes a few changes every month. All beautiful (handmade) products are for sale here and you can get information about holidays to Ecuador & Galapagos. Are you curious about all products? Don't hesitate to drop by! We look forward to seeing you at the Pelikaanstraat in Zutphen.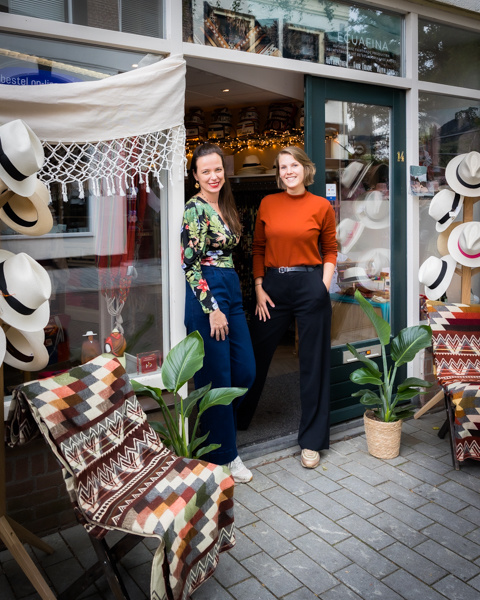 Experience, feel and taste Ecuador