Free worldwide shipping from € 120. Free shipping within the European Union from € 80.
Login
Log in if you have an account
Register
By creating an account with our store, you will be able to move through the checkout process faster, store multiple addresses, view and track your orders in your account, and more.
Create an account
Buy a couch plaid or blanket of alpaca wool
02 Apr 2021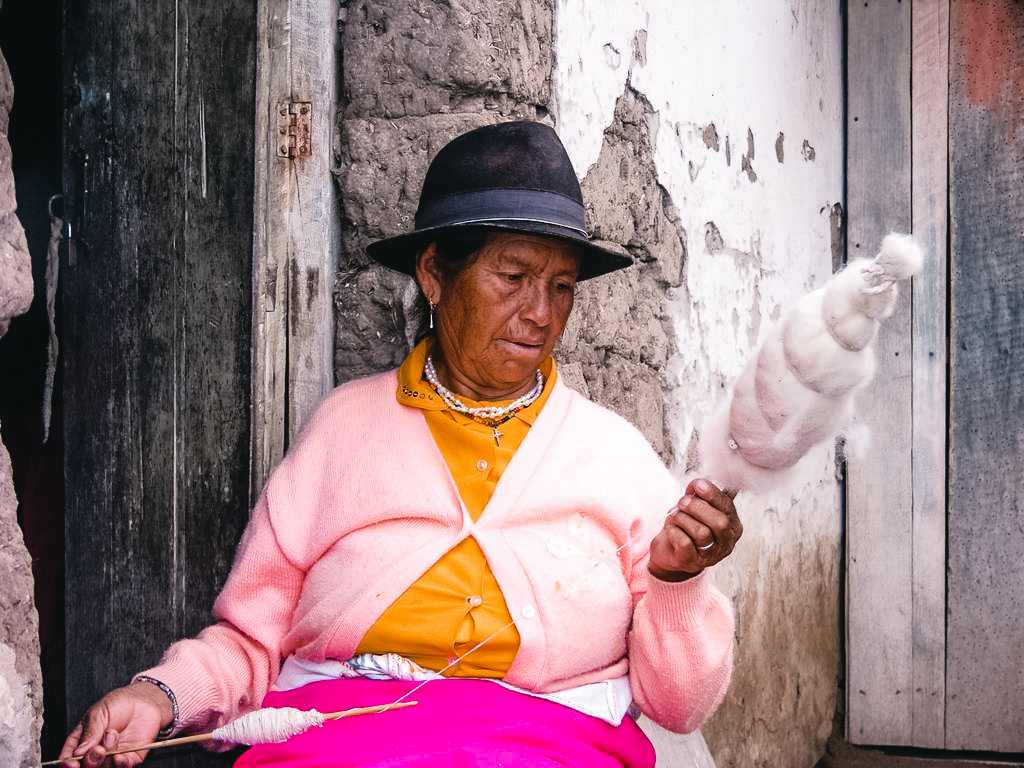 Why alpaca wool?
Why alpaca wool, you ask. Why buy an alpaca plaid for the couch? There are other plaids and blankets, but none of them have the great qualities that alpaca wool has. Alpaca plaids are: 
Durable 

Environmentally conscious

Animal friendly 

100% natural

Warm and isolating

Hypoallergenic

Naturally water resistent

Of high quality

The softest wool on earth

Non-prickly
Next to all those magnificent qualities, we have the cutest and most colorful plaids and blankets made of alpaca wool in our webshop. Choose a pattern that is typical for the Ecuadorian culture of pick a more easygoing, less fibrant blanked. Buying a plaid or blanket from the EcuaFina webshop means that you support the hard working men and women of Ecuador. They get paid fairly for every product they make. And you get an unique product that looks great in your interior!  
How are the alpaca plaids of EcuaFina made?
If you purchase a couch plaid via EcuaFina, you'll get a beautiful, durable and natural product. Fairtrade is very important to Rebecca, the founder and owner of EcuaFina. Together with 120 women from the Ecuadorian community she takes care of the EcuaFina-products. Alpaca plaids, but also alpaca scarfs, Panama hats, colorful ponchos, gourmet boxes and baby alpaca wool clothing. 
Handmade alpaca plaids
Did you know that it takes a month to make an alpaca plaid by hand? After the wool of the alpacas is shaved off, their wool is spun to a thread. With this thread, the plaids or scarfs of sweaters are being made. It's fascinating to watch, because it's true craftsmanship. For this reason amongst others, Rebecca has always stimulated hand crafted and fairtrade work to support the locals. Every product on the webshop is made without any machinery and the wool doesn't get a chemical treatment, nor is it being dyed. A very pure process, but also quite the intensive process, which makes the products a bit more expensive, too. But what you get is 100% unique and ecological. 
Soft plaid for your bed or couch
The wool of the alpaca is one of the softest kinds of wool on earth. Without making it too technical: the fiber of the wool has an unique structure, which makes the plaid super isolating, but also very soft. It does not tickle or itch. Alpaca wool is perfect for a bed plaid of couch plaid! 
Which sizes of plaids are there?
EcuaFina offers two sizes of plaids: 195 cm by 235 cm and 165 cm by 230 cm. You'll find that the original colored plaids are the 195 x 235 ones, and the plaids with a solid color are the ones of 165 by 230. Both of the blankets are big enough to fit two persons under it! So it doesn't matter if you pick a vibrant colored one of a solid colored one. It's always super cozy! 
The plaid as a home accessory
The couch plaid is, according to many home & interior magazines, a must have item for your own home. This trendy and warm accessory has been popular for many years and lately, more and more people want a durable and eco-friendly product. Eco-friendly and durable is what the plaids of EcuaFina surely are. Rebecca frequently visits the locals to buy new products for her webshop. 
How to wash & dry alpaca plaids 
The beauty of alpaca wool is that it is naturally cleansing. In the wild, alpacas can't put their coat in the washing machine. Their coat is water resistant, when it rains, the drops will fall right off. The couch plaid is cleanable, though it takes a special treatment. Washing it by hand is the best. Use a detergent that's specially meant for wool. You can dry your alpaca wool clothes or plaids by laying it down on a drying rack. Don't hang it, it will stretch the fabrics. 
Do you want a beautiful plaid made of alpaca wool? Shop via the webshop or visit the store in Zutphen, the Netherlands!